March 2021 – On March 1, RJ Bartlett Engineering Ltd announced that Ian MacDonald, P.Eng. will be transitioning from his current role as President and continue on with the company, primarily in a Project Coordinator capacity. Ian has served as President since 2016 when he took over from Company Founder, Ralph Bartlett, P.Eng., and has fostered the firm's continued growth throughout the Fire Protection Engineering field in Canada.
Moving forward, the newly established RJBEL management team will be comprised of:
Ben Coles, M.Sc.E., MBA, P.Eng., President and Managing Director – Finance,
Sean Bartlett, M.E., P.Eng., Managing Director – Technical Services, and
Christian Oickle, M.E., P.Eng., Managing Director – Human Resources.
Working together, these three Fire Protection Engineers will endeavor to advance the firm's mission throughout operational strategies, business development, and the continued growth and coordination of the company's technical staff within their specialized engineering field, from their Fredericton and Halifax offices.
July 2020 –  Andrew Doiron has been recognized by Engineers Nova Scotia for his contributions to the wider community by receiving the Engineers Nova Scotia Citizenship Award. "The Citizenship Award is awarded to an engineer who combined a professional career with outstanding service and leadership to the community." Congratulations Andrew on a well deserved award!
May 2019 – The whole team gathers in Halifax for three days of activities and professional development. Volunteering at FeedNS, the annual RJBEL golf tournament and other fun outings were all capped off by an informative seminar for the whole team on the Business of Consulting Engineering presented by Design Firm Seminars.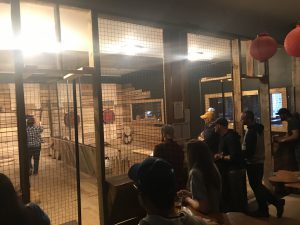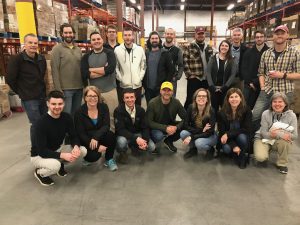 June 2018 – RJ Bartlett Engineering Ltd and its group of Shareholders proudly welcomes Chris Mann as a member of the shareholder group. Congratulations Chris!
October 2017 – RJ Bartlett Engineering Ltd is celebrating its 30th anniversary this year!  Thank you to all of our clients.
September 2017 – RJ Bartlett Engineering Ltd is happy to announce the addition of Aidan Blanchard B.Eng., EIT, to our Halifax office.  Welcome aboard Aidan!
May 2017 – RJ Bartlett Engineering Ltd is happy to announce the addition of Candace Colpitts, M.Sc.E., EIT, to our Fredericton office.  We're happy to have Candace aboard.